21 October 2017: French Launch of the TOB.g Tobacco Cessation Guidelines for High-Risk Populations
---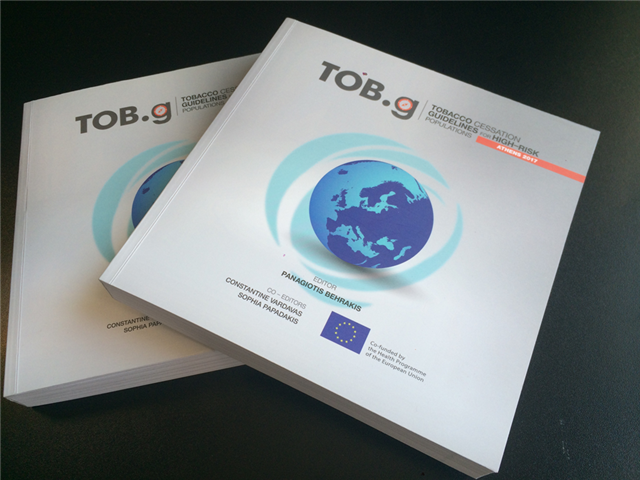 TOB.g Tobacco Cesation Guidelines in French will be launched and disseminated at an event organised by FARES (The Fund of Respirotary Diseases) with several partners including ENSP, on 21 October 2017 at Hôpital Civil Marie Curie, Lodelinsart, Belgium.
Over a hundred of healthcare and medical professionals from France and French-speaking Belgium will gather in Charleroi to discuss tobacco dependancy among high-risk groups of population including pregnant women, children, patients with diabetes, and debate on ways to apply the findings of TOB.g research in their practice.
The full program of the day is now available.

Register for the event here.
The Tobacco Cessation Guidelines for High Risk Populations is the main result of the TOB-G partnership, coordinated by the Hellenic Center for Disease Control & Prevention and partners ENSP, CMT Prooptiki, Anlet Med. and TFRI Ireland. During the autumn of 2017 the TOB-G e-learning platform and training course will also be launched.
The guidelines were released and disseminated to particpants at the 2nd ENSP International Conference on Tobacco Control, held in Athens, Greece in May 2017 and are currently available for download in English (in French as from 21 October).
Read more about the TOB-G project here.
---
Submitted by:
Polina Starchenko,
19 September 2017